Resell our products

under your brand.
We provide everything you need to sell domains, hosting, email, SSL, website builder, email marketing and more.
The program includes white-labeled products, a professional storefront, and the freedom to set your own prices. We even process payments, so you don't need your own merchant account. You can use ours to process all payments.
Starting from  

$20.83 /month
30 days full money-back guarantee*
Resell our products

under your brand.
We provide everything you need to sell domains, hosting, email, SSL, website builder, and more.
Starting from  

$20.83 /month
Start risk-free
30 days full money-back guarantee*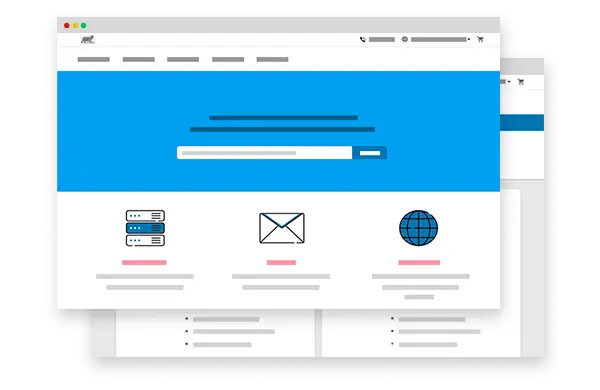 Follow these 4 simple steps to start reselling business.
Get reseller best prices that promise you high profit margins and make money without the hassles.​
Wholesale pricing up to 40% off retail.
Fully brandable storefront.
Choose custom colors for borders, titles, text and links.
Preview each change every step of the way.
White-label ecommerce credit card processing included.
Set up your brand storefront instantly.
No merchant account needed. You can use ours to process all payments.
Domain CashParking® PPC revenue share with 'Pro Reseller'.
No need any technical knowledge and skills.
No limits – sell all products to unlimited customers.
You care only about promoting your brand worldwide.
We stay completely invisible. Your customers will have no idea we're even involved.
Only name your customers see is yours brand.
We provide FREE 24/7 support for you. Also, for your customers (optional).
Fully RISK-FREE business opportunities.
30 days 100% money back guarantee.
Join Reseller Now
Become a Reseller & receive extras up to $1,000.00* USD value FREE bonus products.
Choose the plan that's right for you and start your business today!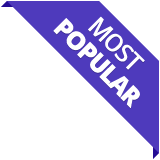 Secure Checkout
We know how important to make secure payments online. Your information is secure with us!
30 Day Money Back
Your purchase is 100% risk-free for 30 days. If you're not satisfied with iiiHOST, we'll refund you within 30 days.
Dedicated Support
Our team is here to help you if you run into any problems. Experience top-notch support with iiiHOST!
+1 (480) 624-2500
Need Help? Call 24/7 for support
Earn

money

online

with

a

wide

range

of

great

products.
Your business, our products.
Start your own business and become your own boss by reselling our products under your brand name. We handle payments. There's no need to establish your own merchant account. You can use ours to process all payments.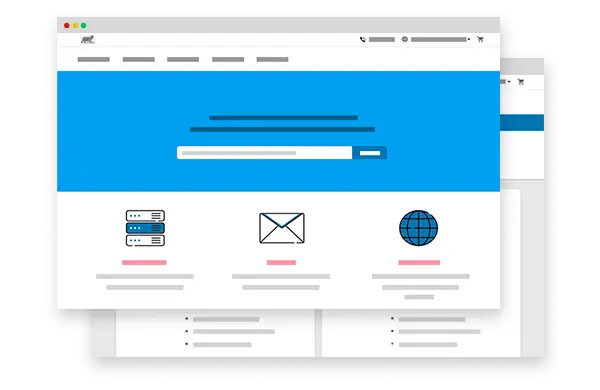 Our reseller plans have pre-built and customizable eCommerce storefronts with your name baked right in. You'll even get your name on nearly all our products. Your customers will have no idea we're even involved. Thousands of customers are already building amazing reseller business with us. Get started in under 5 minutes & become your own boss with reseller business.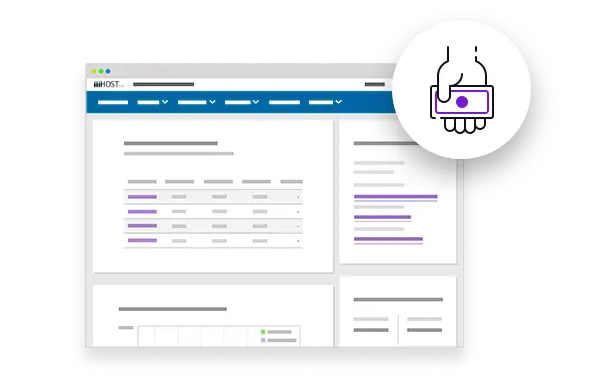 Everything you can as your choice set your prices and decide your profits and sell domains hosting email SSL certificate website builder and more right from your own storefront.
Let's talk about money, Lots of it.
While other reseller programs may talk about commission rates ours stands out from the crowd. Here you can set your own margins. That's right you pick and choose how much money you make off each product. It feels good to have that power right?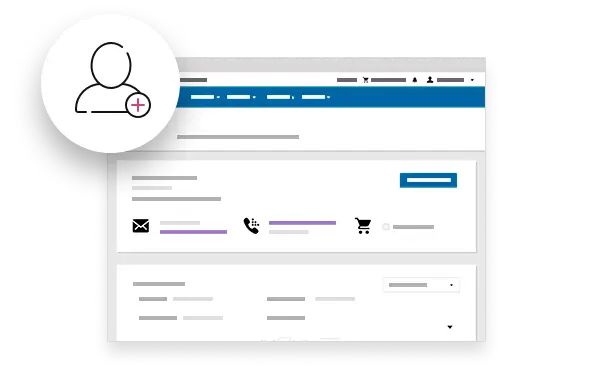 Access and manage your

customer

accounts!
When a new customer creates an account on your reseller storefront, you get automatic access plus the option to purchase and manage products on their behalf. We quietly provide the tools and technology, while you build rapport and trust with your patrons.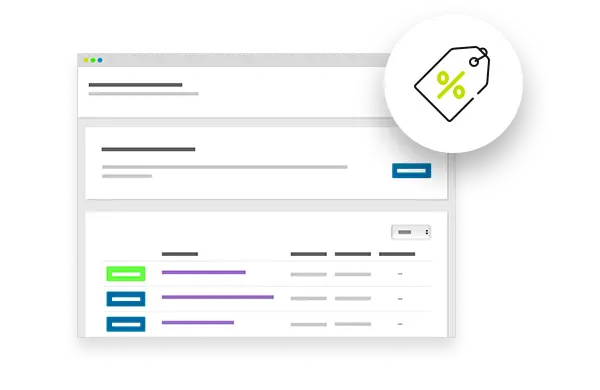 Give your customers great

offers

and promotions!
Give your customers fresh selections of services and prices by varying your product promotions. You can choose from numerous promotions and decide how long you want to run them. We'll supply robust and detailed reports to help you expand your service-offerings and drive sales.
Why are you waiting, get started now
Our Reseller Programs consist of two levels: Registered and Certified which provide the products and tools you need to run a profitable business. Our robust Reseller Control Center lets you manage your storefront, account settings, and customers; run reports to track sales and commissions; beef up your marketing efforts; and more! *Market to international customers – our reseller plans let you offer multiple currency options and ccTLD choices.
Your reseller programs include the following extras up to a $1,000* USD value products: Free software including *Reseller Storefront *Shared Hosting *WordPress Hosting *Website Builder *SSL Certificate *Website Security *Express Email Marketing® *Search Engine Visibility *24/7 Support for you and your customers *Online profit and activity reporting *Marketing promotions to drive your profits even higher!
You do. You can set the pricing for products and services individually, offer special sales and promotions, and even provide certain customers with discount pricing. We also have a global pricing option that lets you quickly set the pricing for all of your products at once.
We offer a wide variety of payout options for your commissions (PayPal, EFT, Check). We usually pay the commission you earn during one month at the end of the following month. For example, if you earned a commission on your reseller hosting sales during January, we'll pay you at the end of February.
When you sell white-label products or services, the name of the company that produces those services is replaced with your company name. So whether you want to be a white-label email reseller or a white-label hosting reseller or both, the only name your customers will ever see is yours.
Yes. You can use our Storefront Designer to make your storefront reflect your personal brand. We give you control over your site's domain name, site logo, color scheme, page layout, and more. You can always go back and make changes as your business grows.
We have a dedicated team to support your customers 24/7, by phone or email. Our award-winning team will represent your brand and take your customer service to the next level. They also sell products on your behalf.
We are so confident that you will enjoy the ease and flexibility of our reseller programs that we are backing them with a 30-DAY MONEY BACK GUARANTEE. Take advantage of these RISK-FREE money-making opportunities NOW!
Money Back Guarantee Details: If you want to cancel your reseller account for any reason, within 30 days of the date you purchased the reseller program, you are entitled to a full refund of the sign-up fee. If you receive a full refund for our Basic Reseller or Pro Reseller programs, you will not receive commissions on the purchases made at your reseller stores. All customers who made a purchase at your reseller stores will be transferred to a different reseller to manage their products.
We're here to help 24/7. Our award-winning support team can help you get up and going, address any technical concerns, and even provide tips and tricks on how to become a reseller. It's all included free with your plan.
+1 (480) 624-2500
We're available 24/7 to help answer questions and solve your problems. Before contacting us, read our knowledge base help to find a quick answer to an issue or a how-to-do question.