Earn money online from wolrdwide!
Reseller Programs
Earn money online from wolrdwide!
Reseller Programs
Earn money online from wolrdwide!
Reseller Programs
Start your own business and become your own boss by reselling our products under your brand. We provide everything you need to sell domains, hosting, email, SSL, and more. The program includes white-labeled products, a professional storefront, and the freedom to set your own prices. We even process payments, so you don't need your own merchant account.
STARTING FROM  

$99.99 YEAR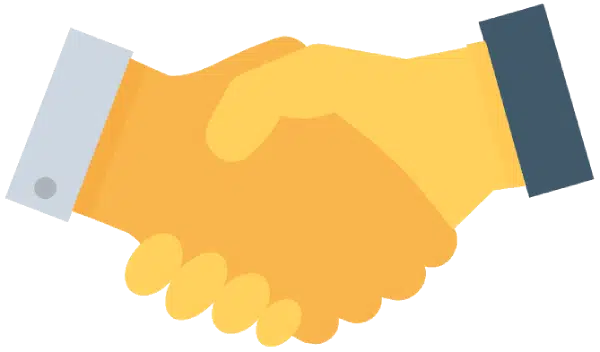 4 Simple Steps

1. Choose Reseller

2. Create Account

3. Setup Reseller

4. Start Earning
Become a Reseller & get FREE extras up to $1,000.00* USD value bonus products.
Access and manage your customer accounts.
When a new customer creates an account on your reseller storefront, you get automatic access plus the option to purchase and manage products on their behalf. We quietly provide the tools and technology, while you build rapport and trust with your patrons.
Upselling made easy because we can do that for you.
Want to upsell your customers into something bigger and better? We can do that for you, bringing in more income for your business. It's like having a salesman on your team that works for free, but without the horrible aftershave.
Offer great promotions with 1 click and get robust reports.
Give your customers fresh selections of services and prices by varying your product promotions. You can choose from numerous promotions and decide how long you want to run them. We'll supply robust and detailed reports to help you expand your service-offerings and drive sales.
Reseller Storefront
World's Most Popular Reseller Program
Our reseller plans have pre-built and customizable eCommerce storefronts with your name baked right in. You'll even get your name on nearly all our products. Your customers will have no idea we're even involved.

14000+ Customers are already building amazing reseller business with us.

Get started in under 5 minutes & become your own boss with reseller business.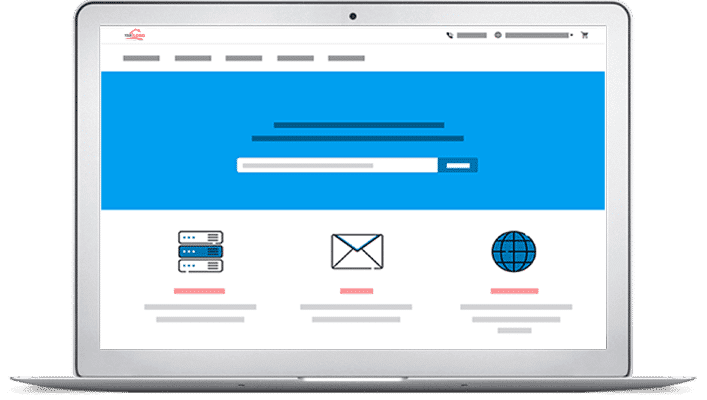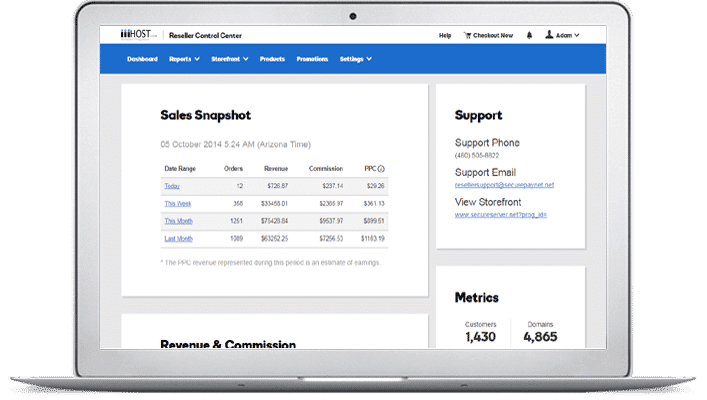 Reseller Dashboard
Everything you can as your choice set your prices and decide your profits and sell domains hosting email SSL certificate website builder and more right from your own storefront.
Let's talk about money, Lots of it.
While other reseller programs may talk about commission rates ours stands out from the crowd. Here you can set your own margins. That's right you pick and choose how much money you make off each product. It feels good to have that power right?
Plans & Pricing
Choose the plan that's right for YOU! and start your BUSINESS today.
Reseller Benefits
Get reseller best prices that promise you high profit margins and make money without the hassles.​
iiiHOST.com Reseller
All the below products are free for our Resellers. Simply choose a Reseller plan and get started.
Why are you waiting? When you sign up to become a iiiHOST.com reseller, all these products up to $ 1,000.00 will be received free of charge.
CashParking® PPC
Make money from your customer's domains parked pages!
Pay-per-click or PPC is an advertising technique used on websites advertising networks and search engines. Pay-per-click advertisements are usually text ads. When a site visitor clicks on the advertisement the advertiser is charged a small amount. These ads are displayed on parked domains registered through your reseller storefront. Pro Resellers receive 80% of the PPC revenue earned on their customers' parked domains.

Simply pick the Pro-Reseller plan that's right for you and sell domains from your own Pro-Reseller to customers the CashParking get ready to display ads on unused domains for revenue.**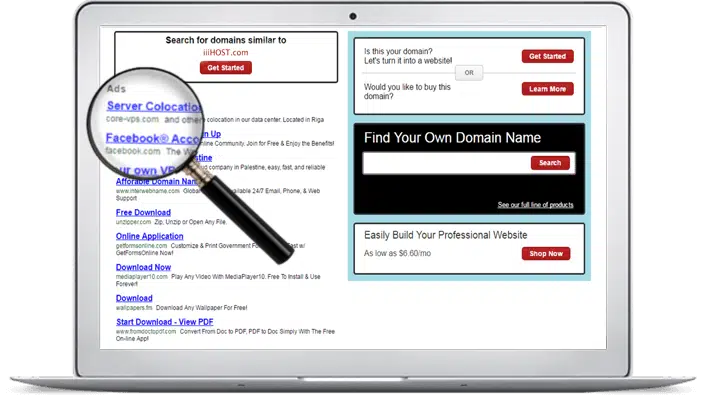 FIND YOUR GENERAL ANSWER
Frequently Asked Questions
These are some of the most common questions and answers about our reseller programs.
If you couldn't find your question in the list below. Please contact our support team for your answers.
Our Reseller Programs consists of two levels: Registered and Certified that provide the products and tools you need to run a profitable business. Our robust Reseller Control Center lets you manage your storefront, account settings and customers; run reports to track sales and commissions; beef up your marketing efforts; and more! *Market to international customers – our reseller plans let you offer multiple currency options and ccTLD choices.
Your reseller programs includes the following extras up to a $1,000* USD value products: Free software including *Reseller Storefront *Shared Hosting *WordPress Hosting *Website Builder *SSL Certificate *Website Security *Emails *Express Email Marketing® *Search Engine Visibility *Online Storage *24/7 Support for you and your customers *Online profit and activity reporting *Marketing promotions to drive your profits even higher!
You do. You can set the pricing for products and services individually, offer special sales and promotions, even provide certain customers with discount pricing. We also have a global pricing option that lets you quickly set the pricing for all of your products at once.